March 5th, 2015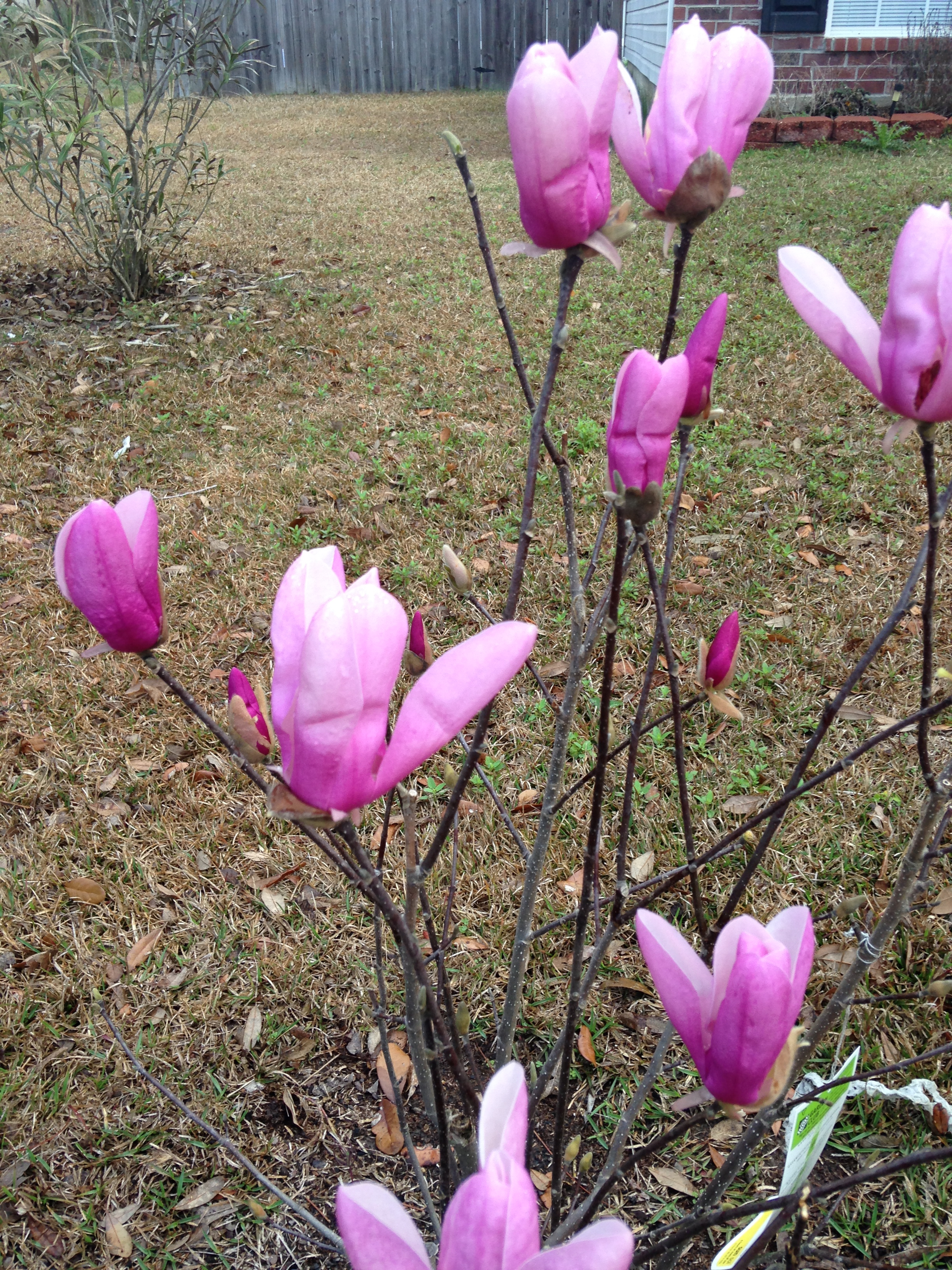 Tulip Trees
I watched abundances of these bloom as spring occurred in Chalmette, where I commuted to work, a bit before it hit north of the lake. They've started shouting about spring here now. Took a phone pic while walking yesterday.
As for me now, I feel like the Israelite nation standing outside the Promised Land ready to whine that it's not going to fall into my outstretched arms. The temperature started dropping about sunup, and it's due to drop 40 to 50 degrees today.
Nonetheless, I'll go play bridge today with a partner I have lined up for the coming National Tournament Event in New Orleans this month. I've promised this is the last. Enough.
This evening the quilt bee meets here, and I've baked cookies this morning, and did some heavy cleaning yesterday.
Let the day begin!